News and Information
Private Insurance Flu Shots are Here!
At this time we ONLY have injections.
We DO NOT have Medicaid flu shot yet.​
Please call the office to schedule a nurse visit to get your vaccine.
Your child MUST have had a well check in the past 12 months or one will be required before getting their flu vaccine.
Print your child's FLORIDA SHOTS immunization record.


You will need to call the office for a code to certify your copy.​
Medication Refills
Please call your pharmacy to request a refill and they will electronically notify us of your request.
​Most refills require the patient to have been seen in our office in the last 6 months.
​ If a visit is NOT on file then a visit will be required before refilling medications.
Questions about a REFERRAL?
Please contact Fatima at 904.246.0644 to get information about your child's referral. Please allow 48hr after your visit to process insurance and referral information.​
A list of our trusted referral providers is listed under out LINKS page.​
Our Services
Our practice offers comprehensive care from infancy through young adulthood. Our services are designed to ensure the healthy development of your child by:
Screening for health conditions
Administering immunizations against common illnesses
Counseling families on nutrition, safety, and other relevant topics
Diagnosing and managing acute and chronic illnesses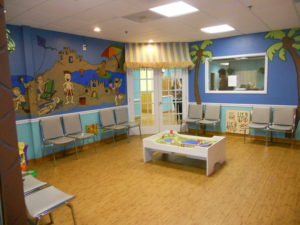 Our Office
Our address is 1370 13th Ave. S Suite 216
​Jacksonville Beach, FL 32250
We are located behind Baptist Beaches Hospital
​upstairs in Medical Office Bldg. A
Main Number: (904) 246-1743
Office Hours
Monday            9a-5p
Tuesday           9a-5p
Wednesday     10:30a-2p
Thursday          9a-5p
Friday               9a-5p
Fax Number: (904) 246-3742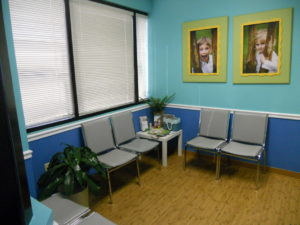 Our Hospital Affiliations
Oceanside Pediatrics is affiliated with Wolfson Children's Hospital.
We NO LONGER make newborn visits to local hospitals.
​Please call our office after your delivery to schedule your babies first newborn visit between 3 – 5 days of age.​
Electronic Medical Records
Separate Waiting Rooms for Sick & Well Children